How to Measure
Getting a suit that fits well starts with taking accurate body measurements. The measuring tape should be fitted snug against the skin and body for all measurements. We suggest taking measurements in a swimsuit or undergarments (not over clothing) for accuracy.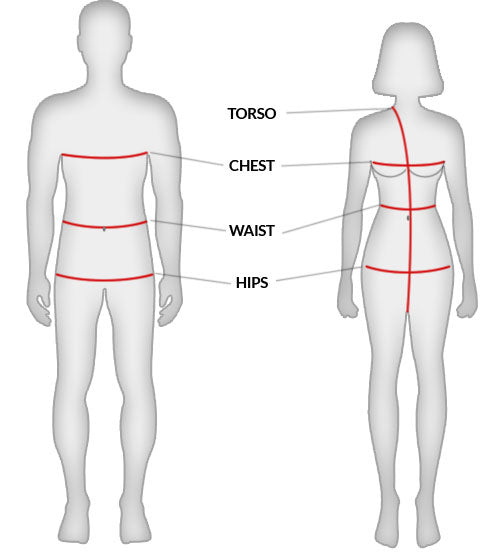 TORSO

Starting at one shoulder, wrap the measuring tape down your body, between your legs right against the leg crease, bringing the tape up your back to the point where you started.

CHEST

Measure around the fullest part of your bust straight across the back.

WAIST

Measure around your natural waist (smallest part of the waist).

HIPS

Stand with your heels together using a tape measure around the fullest part of your hips and rear. Use a mirror standing sideways to ensure you are at the fullest point.